Today is National Coffee Day, and a few TX coffee businesses are helping you celebrate!
The Pearl Cup (Dallas, TX) is offering 50% off any pastry with the purchase of a large coffee drink.
Good Brews Coffee & Tea Lounge (Lubbock, TX) is giving away a FREE small coffee with ANY purchase.
AJ Coffee Company (Lubbock, TX) has a sale of 25% off of ANY coffee through their web shop. (coupon code NTLCOFFEEDAY )
The 806 (Amarillo, TX) is selling all coffee and espresso drinks at HALF OFF
Palace Coffee Company (Canyon, TX) 25% off all French Press'd coffees with guest David Ramirez playing tonight!
Healthy Essentials (Lubbock, TX) In celebration of National Coffee Day, you an get 1 FREE 80z cup of coffee
Are you or your favorite coffee company celebrating?  Let us know!
Leave your own deals in the comments below!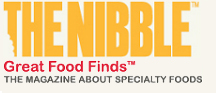 September 29: National Coffee Day
It's official.  Click Here.