Today is National Coffee Day, and a few TX coffee businesses are helping you celebrate!
The Pearl Cup (Dallas, TX) is offering 50% off any pastry with the purchase of a large coffee drink.
Good Brews Coffee & Tea Lounge (Lubbock, TX) is giving away a FREE small coffee with ANY purchase.
AJ Coffee Company (Lubbock, TX) has a sale of 25% off of ANY coffee through their web shop. (coupon code NTLCOFFEEDAY )
The 806 (Amarillo, TX) is selling all coffee and espresso drinks at HALF OFF
Palace Coffee Company (Canyon, TX) 25% off all French Press'd coffees with guest David Ramirez playing tonight!
Healthy Essentials (Lubbock, TX) In celebration of National Coffee Day, you an get 1 FREE 80z cup of coffee
Are you or your favorite coffee company celebrating?  Let us know!
Leave your own deals in the comments below!
Brown is hosting a workshop focusing on manual brewing by the cup, which continues to find an ever-wider audience. This is a free and open workshop for serious home consumers as well as coffee professionals.
The goals for this gathering are simple:
-To continue growing the coffee community in Texas
-To provide some outlines of popular manual brewing devices
-To help level-set baristas with best practices around manual brewing
-To introduce a game-changing device for the industry that's soon to be on the market: the Luminaire Bravo-1
Hope you can make it out for a fun evening with great coffee, great coffee people and some of the latest and greatest coffee equipment around.
Crema has often been believed to be a sign of a properly pulled espresso.  More recently, crema became loved as a sign of freshness of the coffee.  More recently still, a famous blogger declared that crema is rubbish.  Let's move on to the lesser appreciated, but more commonly "understood" expression of coffee oils and gas often referred to as "creme", but that I refer to as "bloom".
French press fans have long been fans of what is often improperly called "crema" or "creme".  It is referred to as "bloom" before poured into the cup, and it doesn't change states between brewing and pouring, so I have opted to refer to it as bloom.  Nevertheless, it has then moved on to be an indication of how fresh a coffee is.  If it is "too fresh", there will be unmanageable amounts of gas being released upon hot water contact, and the bloom risks overflowing its vessel.  More recently, an earlier World Barista Champion introduced the "cupping method" of French press brewing.
The question then being, "Does it make a difference?"  I have done a LOT of experimenting with French press brewing.  It's the way that coffee is most often brewed in the mornings in my household.  It is full submersion brewing (read: even extraction) that you could teach a monkey to do.  There were talks of using a high dose and short brew time with a french press when the Clover was taken off of the independent market.  It can be used for cold brew coffee.  You can brew at double strength quite easily for Japanese method iced coffee, or to tide you over until you can afford that espresso machine that you so wisely passed up in order to blow all of your money on the best grinder you could get your hands on.
The French press definitely has it merits.  I would argue, however, that the single greatest contribution for the quality of home coffee brewing is the introduction of getting rid of that gorgeous foam before pressing the plunger down on your French press.  It makes that big of a difference.  Back to espresso.
Espresso, as we all know by now, is comprised of three parts: crema, body, and heart.  By definition, espresso is not espresso without crema.. but that would lead to a philosophical debate about ontology and semantics (so let's just leave that bit out).  The heart is the concentrated solution of dissolved and undissolved solids in the bottom of your demitasse.  It is the reason for espresso's being.  (I have found myself wiping clinging remainder of an espresso from the inside of my demitasse with my finger to get every last bit of flavor from one of the best shots I have ever tasted)  The body is the bulk of the liquid part of the espresso, which contains water, dissolved solids, and not a whole lot else.  The crema, they say, is a colloid of coffee oils and carbon dioxide gas.  The carbon dioxide is a known binder of aromatics.. which is something that most aficionados recognize as vitally important to a good cup of coffee.
It seems, however, that there is something else hiding in the crema, as well as in the bloom.  People have often talked about fine particles in the cup, but rarely do they blame the crema or bloom for that bitter tinge, when they are often the bulk of the cause.
Bloom lends texture to your French press coffee, and it is visually pleasing to behold.  Crema can tell you a lot about the espresso that was just served to you before you even taste it.  It also lends a texture, and a lasting persistence of flavor and aromatics long after the espresso is consumed.
The definitive question, however, is:  Is it worth it?
Your Coffee May Have Some Health Perks, but Can Brew Trouble in People With Certain Conditions
To judge by recent headlines, coffee could be the latest health-food craze, right up there with broccoli and whole-wheat bread. more…
Diabetes: Many studies find that coffee—decaf or regular—lowers the risk of developing Type 2 diabetes, but caffeine raises blood sugar in people who already have it.
Cancer: Earlier studies implicating coffee in causing cancer have been disproven; may instead lower the risk of colon, mouth, throat and other cancers.
Heart disease: Long-term coffee drinking does not appear to raise the risk and may provide some protection.
Hypertension: Caffeine raises blood pressure, so sufferers should be wary.
Cholesterol: Some coffee—especially decaf—raises LDL, the bad kind of cholesterol.
Alzheimer's: Moderate coffee drinking appears to be protective.
Osteoporosis: Caffeine lowers bone density, but adding milk can balance out the risk.
Pregnancy: Caffeine intake may increase the risk of miscarriage and low birth-weight babies.
Sleep: Effects are highly variable, but avoiding coffee after 3 p.m. can avert insomnia.
Mood: Moderate caffeine boosts energy and cuts depression, but excess amounts can cause anxiety.

Source: WSJ research
The article is rather long, but worth the read.  There is not too much new information if you are already familiar with health benefits and harms that coffee consumption may cause.  The video is hokey, and I apologize in advance for the lame jokes in the video.
Kew Gardens finds seven wild species of coffee
The discovery, in Madagascar, is good news for coffee drinkers as climate change and habitat loss is threatening an estimated 70% of global crops.
These species of coffee are seven of 290 new plants discovered by these botanists this year.  Apparently, they also "discovered" 200 species of yam that are known to cure cancer by locals in South Africa.  (yes.. It was already known to cure cancer, yet they are a new species discovery.. and they haven't been learning to grow them around the world, apparently.  Why not!)
I wish there were more information about these coffee species.  There is so much research performed in coffee farming every year in various parts of the world, and it would be interesting to see what could be learned, if much at all, from these species found on a remote island off the east coast of Africa.
All vanilla in the world originates in Madagascar.  Cacao is a regular crop there.  It is a tropical region, and if we have coffees coming from about every island in Indonesia, I suppose it would make sense that coffee could live there.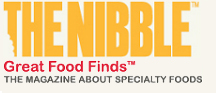 September 29: National Coffee Day
It's official.  Click Here.
For many people, the idea is pretty straightforward in regards to restaurants and food.
1.  If the food is fantastic, but the place is a dump (i.e. – renouned barbecue joints), people will come back in droves.
2.  If the food is forgetable and the service was good, it tells you something about the place.
3.  If the food is wonderful, the service is great, but the ambience is lacking, you will notice, but you will still return.
4.  If  the ambience is fantastic, the service is great, but the food is mediocre, the odds are good that you will not return because while it scored highly on the peripherals, it missed it where it counts.
Why is this different than in part 2, where the business will still survive?  Expectations.
In scenario 4, it seems that the ambience and service were building up to a glorious climax of fantastic cuisine.  The food did not deliver, and thus, the entire experience is anti-climatic.  They will not have bad things to say, necessarily, but the odds of their returning are very slim.
This is very easily understood by most people.  You don't get innovative high end cuisine from Applebee's , but you also don't expect it when going in, even if your neighborhood location has great service.
Translated to specialty coffee retailing, one can use the same logic.  If a fortune is spent on the ambience, and the service is knock-your-socks-off-great, one should expect the coffee to be on level as well.  More often than not, the coffee fails to deliver the satisfaction of a culinary climax to the experience, yet many of these places ride the wave of niche market branding.  The niche of Specialty Coffee.
Many have gotten away with it for a long time in part, I believe, because the mediocrity found at well-known ubiquitous chains became the standard for the average consumer.  Serve the same with a better cultural feel, and it's low-hanging fruit:  gauranteed success.
So why are we seeing some of these places going out of business these days?
The economy is partially to blame.  This is a factual truth.  The big chains are feeling the effects as is evidenced by their menu changes and shifts in marketing strategy.  People are still willing to spend money, but now they are paying more attention to the value of what their money is getting them.  In short, they are more concerned with the quality of the products they are buying.  (key word: products)
While the service may have stepped up a notch, and while prices may have been reduced, some retailers may find their sales still dropping.  Take the new French "fooding" approach.  Give them more for their money.  Great coffee can be easily approachable for the average joe (no pun intended).
This doesn't have to mean spending more money(although it could).  I am often amazed at how many retailers don't actually take the time to learn about coffee before opening a company that specializes in making and serving it.  Many have been convinced that selling culture is the way to run a coffee house, but what good is that for people who drop in on their way to work in the morning?  All those people want is a great cup of coffee done well, and done in a timely manner.  This means that what is important for a profitable coffee retailer is, above all, the quality of their products.
Yes, atmosphere is important, but in a hierarchy of factors, I would argue that it takes a back seat to product quality.  After all, you're not selling atmosphere.  Atmosphere is intended to draw people in to buy products.  It is secondary.
In a time when it is important to really focus, why not take a look at your shop's coffee and training program.  Is it enough?  Have you shopped your competition?  What can you learn from each other?  It may be time to reevaluate things, and to start focusing on the heart and soul of your business.  Your products.
This is less a comparison and more of a question.
Do you find yourself preferring any specific brew method for your coffee?
If you work in the industry, consider this a question based on a morning or afternoon coffee for pure enjoyment, and leave all analysis aside.
I've found myself being awfully fond of macchiati lately, regardless of the coffee used (be it a blend or single origin).  Of course, this falls under the Espresso category.
I still enjoy other brew methods immensely, but I find myself most satisfied with a small blast of flavor rather than taking enjoyment in the act of consumption itself. Which is something I discovered I used to enjoy as a reason to prefer larger drinks(cups of coffee, that is.. I've never been fond of lots of milk).  It seems like a strange contrast to make, I realize.
I have seen more and more references to Toddy (and other cold-brews) on the web and more people taking an interest in French Press here in Lubbock.  Some people are discovering the Abid "Clever" filter brewer.
What do YOU tend to prefer?  Why?  I always like reading the thoughts of others.   Leave a comment.
It's big.  It's bright.  It's hot.   Right now, it's taking it all out on us.
It's the middle of June, and while it's not officially summer, you probably wouldn't know it from stepping outside.
Here in Lubbock, we've seen a massive increase in cold and blended beverage sales, and a nose-dive in hot espresso sales.  Like any season, summer is an opportunity to turn a changing demand into an increase in sales.
There are a number of things to implement as "limited time" products, such as shakeratos, affogato, and other common menu items, but why limit yourself?
There is an abundance of seasonal fruit available these days.  Why not make use of them?  Syrups are the common go-to item for many "signature drink" categories,but it doesn't have to be this way!
Why not try adding blueberries to an iced blended latte made with a single origin Harrar or Sidamo espresso?  Or why not add a hint of mango  to a shakerato made with a chocolate-and-fruit noted espresso?
These are just off the top of my head, but I know there are LOTS of creative drinks out there, and we want to hear about YOUR ideas.  We'd like to hear from customers as well as baristas, on this one.